'Process' (2019) by Vitaly Pushnitsky, has been chosen as the emblem of 2020 conference.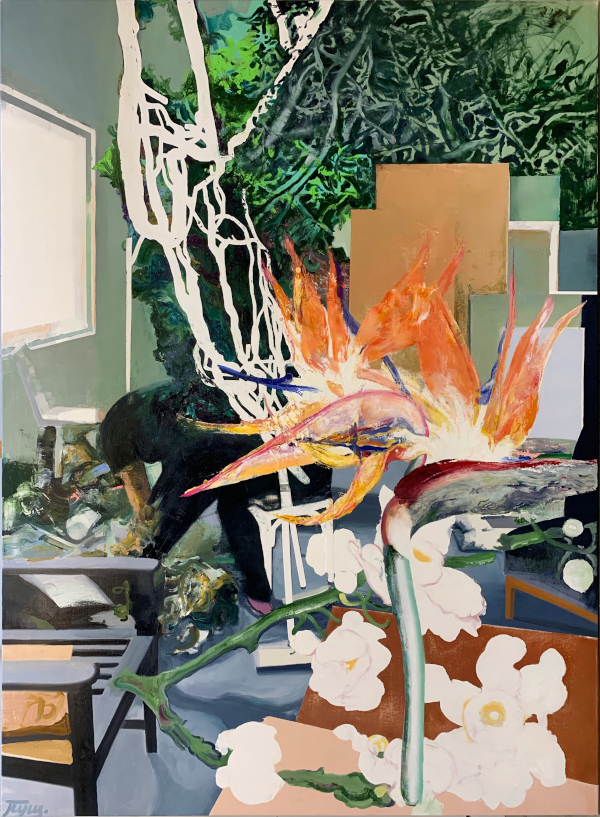 Vitaly Pushnitsky
Born in 1967 in Leningrad, USSR. In 1994 graduated from the Department of Grafics, Repin Painting Institute of Painting, Sculpture and Architecture; since 1994 is a member of Saint-Petersburg Union of Artists. He is known as a painter, sculptor, graphic artist, a creator of installations, widely experimenting across different art forms. He participated multiple high-status Russian and international projects and exhibitions, including MANIFESTA 10 (2014) and 56th Venice Biennale (2015). Pushnitsky's personal exhibitions took place at the State Hermitage Museum (2006), the State Russian Museum (2002), and the Moscow Museum of Modern Art (2012). Nominated for the Kandinsky Prize (2008-2012); won the Sergey Kuryokhin Award for Contemporary Art (2012). In 2011 the British publisher of art Phaidon Press included Vitaly Pushnitsky in the list of 115 artists defining new perspectives in art.
Art critics about Vitaly Pushnitsky
Stanislav Savitsky:
The visual story unfolds like an organic ornament growing on top of the layer of paint on the surface of the canvas. Oil is the bonding principle that binds the primed canvas with ribbons cut from canvas, woven into a complex floral pattern.
<…>
Painting, therefore, turns out not to be a narrative of colors, but a story of canvas on canvas, where oil complements and accentuates this story composed of collage elements molded into a striking relief. Artistic experience finds itself on the border of a one-dimensional illusion of a three-dimensional image, sculpture and visual combinatorics, opening up space to a new artistic freedom and eliminating any differences between figurative and abstract.
Alexander Dashevsky:
Pushnitsky's canvases always tell a story of confrontation.